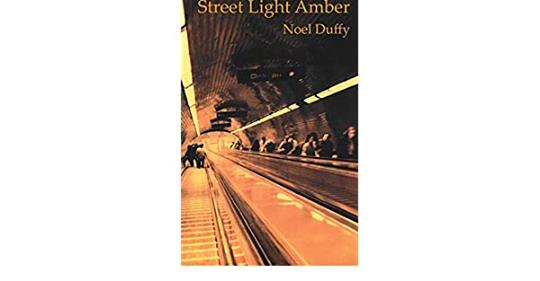 For me, one of the best parts of being a writer and part of a community of writers, is that I am able both to know the work of other writers and the writers themselves. Noel Duffy is an important Irish poet whose work I have followed for years. He is also a lovely person, and I have had the great pleasure to be part of a traveling road show with him on a few occasions. I learned a lot about poetry during those times, but talking about poetry is one thing, Actually reading someone's poems is another. I, and many others, have been waiting for Noel's next collection and I am happy to report it is now here. And even happier to recommend it to you.
As we progress through this pandemic, we are realizing the wider and wider range of consequences which it is having on our lives and livings. One is the handcuffs it is placing on publishers. As my own publisher, Adele Ward of Ward Wood Publishing noted, printers and distributors are also among those businesses closed just now, and so all books due to be published can only, for the time being, be published in ebook format. That is a real disappointment for the writer. A 'virtual' launch is not quite the same as an in-person launch. But we all adapt, and so has Noel. This week saw the virtual launch of Street Light Amber, and it was done via the blog review by another wonderful poet, David Butler. You can read it here. It's a great review, and in the meantime, you can order your ebook here. And here is a sample of Noel's work, to whet your appetite:
The Last Day of Summer

Life must stop for an instant
before it continues, the moment
lived a second time in the room of memory,
a ghost image in the mind.
The sunlight shifts in the curtain lace,
your face framed by the window 
as you raise your cigarette to your mouth,
then exhale, the smoke fluttering away
with the delicacy of silk turning
in a beam of light, the ash straining
backwards by the weight of its own gravity,
then falling down onto your dress
without you noticing.