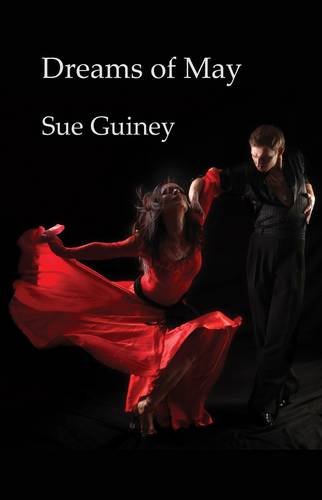 By Sue Guiney
Dreams of May
A Poetry Play
Fea­tur­ing twenty-two poems for a single voice, Sue Guiney's Dreams of May fol­lows a jour­ney that starts on a train and travels through a tu­mul­tu­ous range of emo­tions be­fore ar­riv­ing at the peace found in dreams.
This play was first per­formed at the Pen­ta­met­ers Theatre in Hamp­stead be­fore being pro­duced in lit­er­ary fest­ivals and uni­versit­ies around the UK. Five years later, it is now presen­ted in an up­dated form for a new audi­ence.
I would very much recommend this book, its images have stayed with me for weeks following a single reading.
– Gold Dust
Sue Guiney has the art of drawing the audience into her world, and setting your mind off on flights of fancy.
– Theatre World